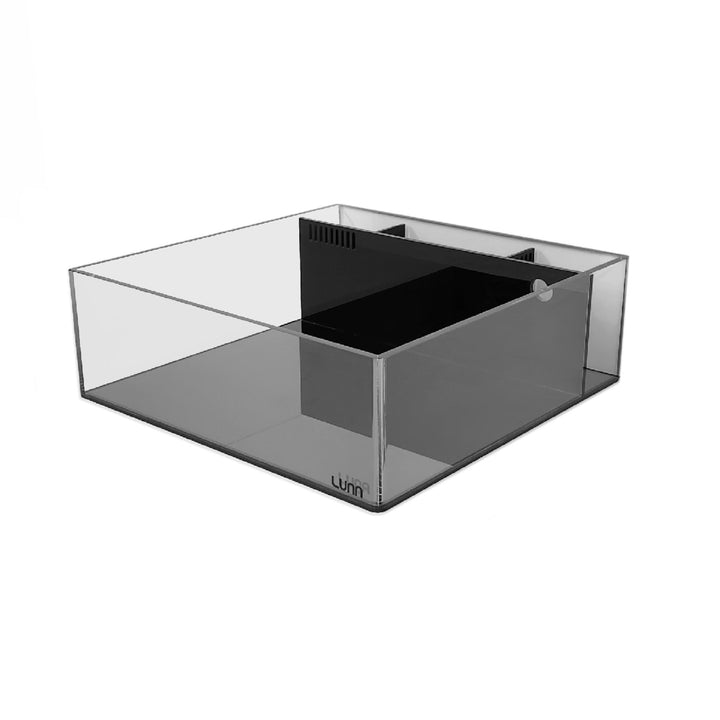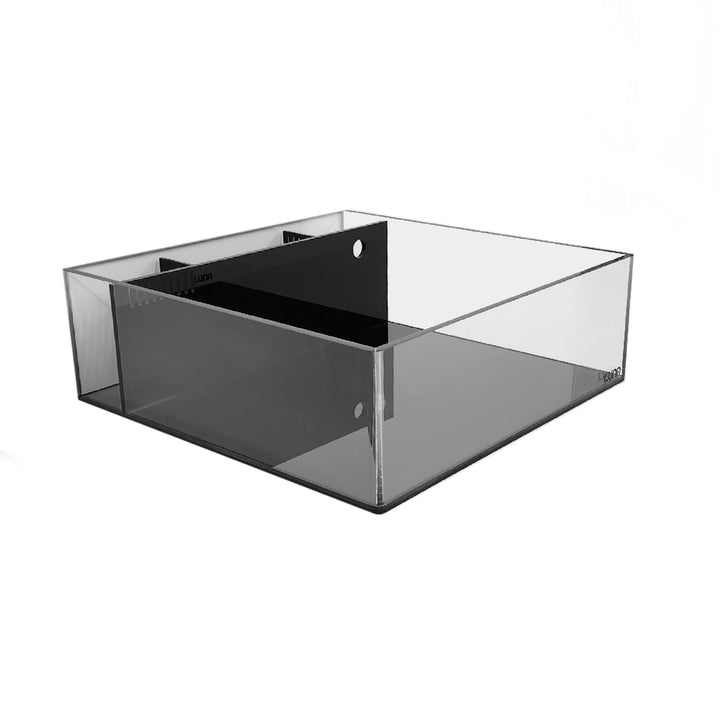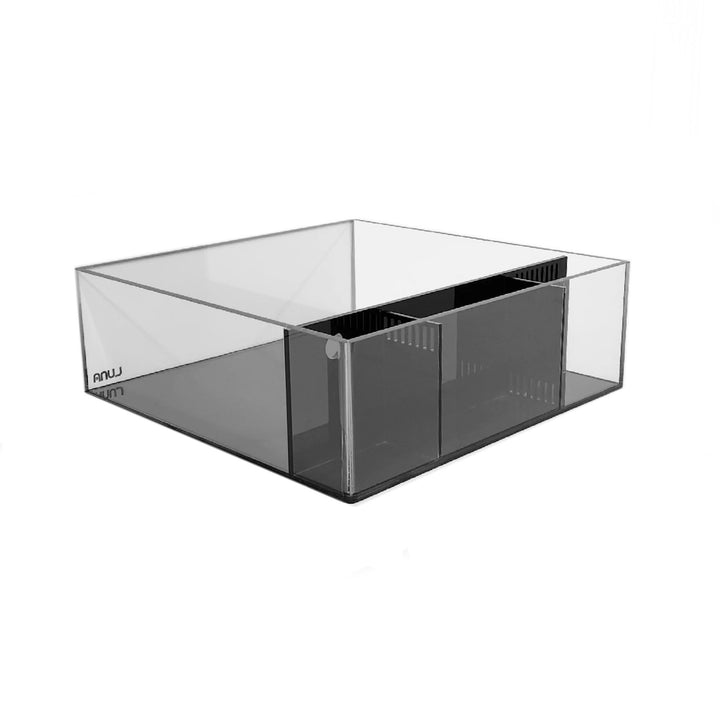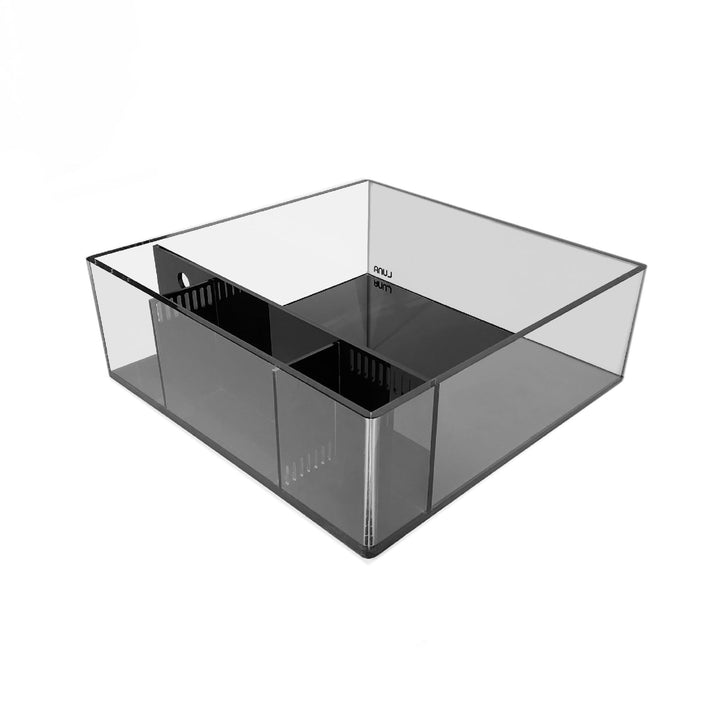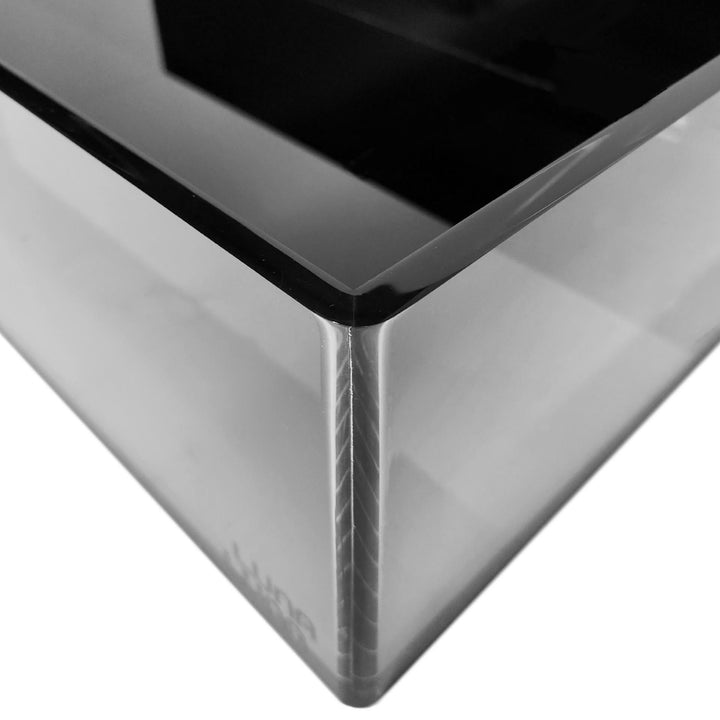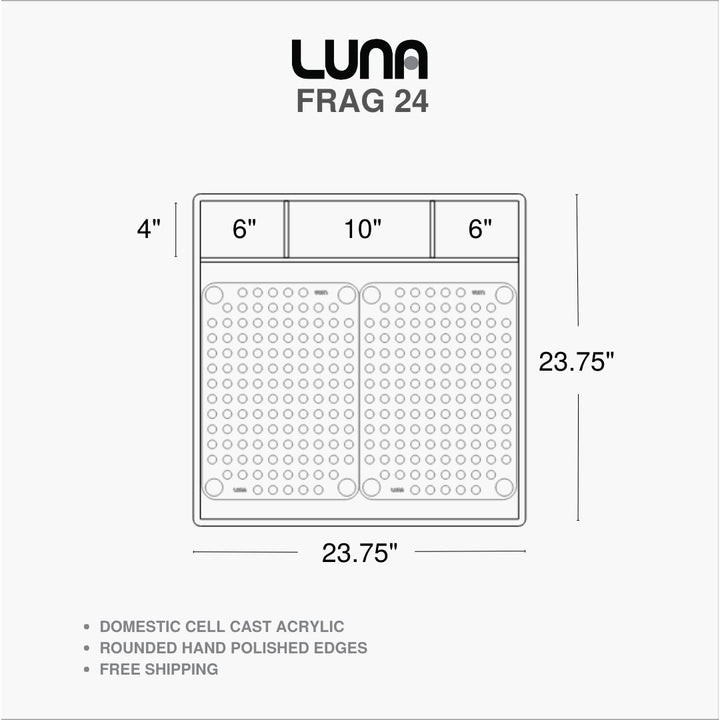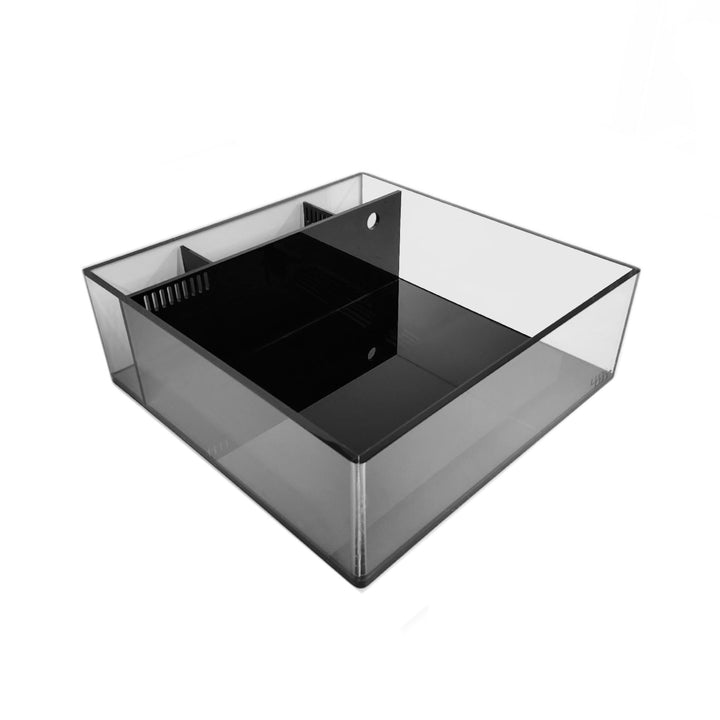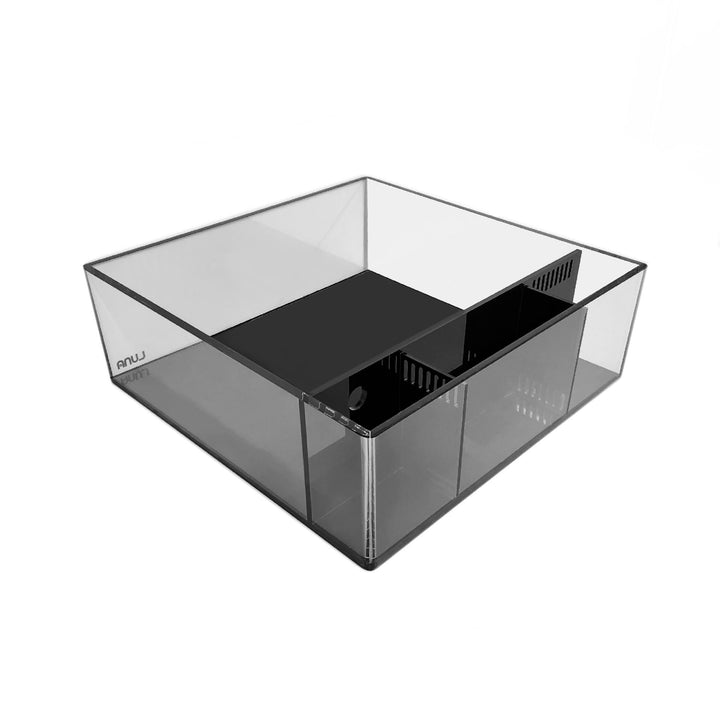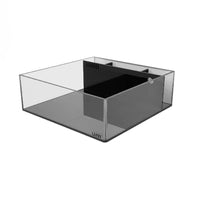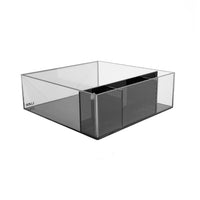 FREE SHIPPING in continental U.S.
The best option for growing and showing your collection. Our frag systems are at every reef show and swap in America for a reason. Use what the best use, Get your grow on.
FEATURES
High quality domestic cell cast acrylic
1/2" thick walls wont bow and warp
Optimal rear chamber space.
Black back and bottom
Fully rounded and hand polished corners
Made in the USA
Full warranty
Free shipping in continental US
All of our frag tanks support 1/2" bulkhead return from rear AIO section. Optional pump and plumbing kit includes Sicce micra plus 158gph pump ($29.99 value), 1/2" tubing connector, 1/2" mpt - hose barb pvc elbow adapter, 1/2" abs bulkhead and Loc-line adjustable flare nozzle. Get 10% off our stackable locking racks when you bundle with your frag tank! 
 QUICK SPECS
Dimensions: 23.75" x 23.75" x 8"
Total volume: 16.8 gallons
Rear chamber 1: 4" x 6"
Rear chamber 2: 4" x 10"
Return chamber: 4" x 6"
Return size: 1/2"
Wall thickness: 1/2"